Self-Exploration: "Walf The Humour"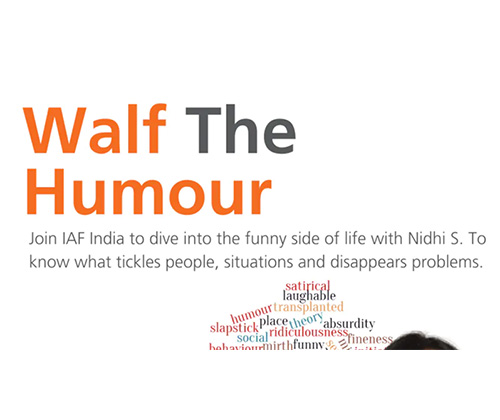 EVENT INFORMATION
IAF Invites invites you to dive into the funny side of life.
To explore the deep rooted existence of 'Humour' in our lives
To know what tickles people, situations and disappears problems.
Learn how we can use humour in our daily walks of life.